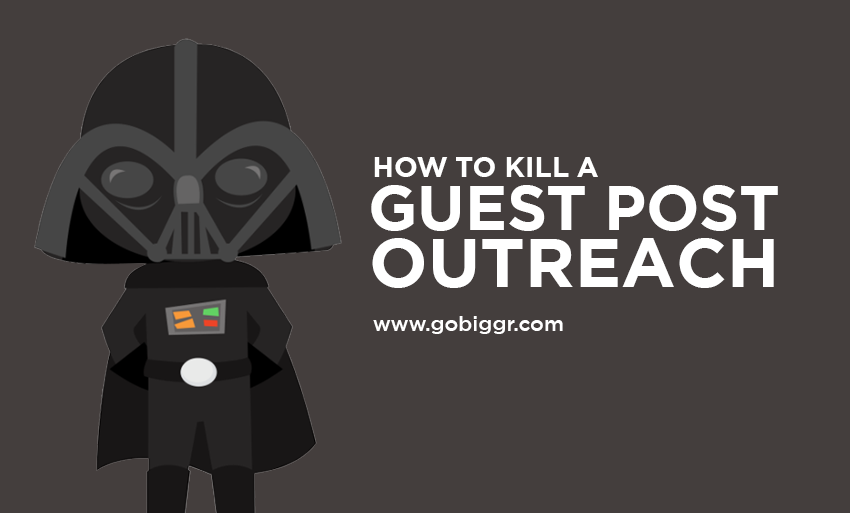 When Outreach is More than a Hello
Despite the advent of many outreach tools in the market, I personally think that manual outreach is still the best form of outreach.
Yes, I know you can start with a manual outreach for those emails with responses, but I once had an encounter with a content manager for a guest post.
To Kill a Guest Post Pitch
Before I go ahead to the meaty part, let me say that I still believe in guest posts, but not how others see it as an easy link building technique. I also did guest posting way back when it was famous (around 2012) and every website has their own Write for Us page.
Everyone immediately joined the trend; it gained a bad reputation as it immediately replaced article submission sites. Because of the increase in the demand to bump up the game in outreach, tools and canned responses were abused thoroughly during these dark, dark ages.
Don't get me wrong; guest posting proved to be a good form of link building. However, when the Panda was unleashed, a lot of websites were penalized. Now, experienced webmasters and content managers know how to discern a real pitch from someone who's just looking to drop a link with his ordinary, maybe even spun, content.
I got this example from Garrett Moon's post, CoSchedule's Co-Founder:
A seasoned webmaster or content manager will immediately send this outreach email to the trash.
Don't get me wrong — I have bad days, I'm guilty of creating crappy emails too. Take a look here:
In my defense, this came out as crap as I followed their guidelines down to the t. Perhaps I followed it too much and it came out as ugly as this one right now.
Now, how did I know it was time to do a follow-up? My trusty email tracking tool (MailTrack) reported that she had already saw my post 8 minutes after I sent it. I consider 3-5 days before I pitch in a follow-up. I have a hunch that she liked my content, however, I did sound awkward in pitching my post.
How to Create that Winning Follow Up Email
I admit that was total crap. That's why I wanted to make the most out of it. I considered sending in photos of cats, dogs, babies, and whatever sways the female mind.
So I did a little research about our lass, and this is what I first saw: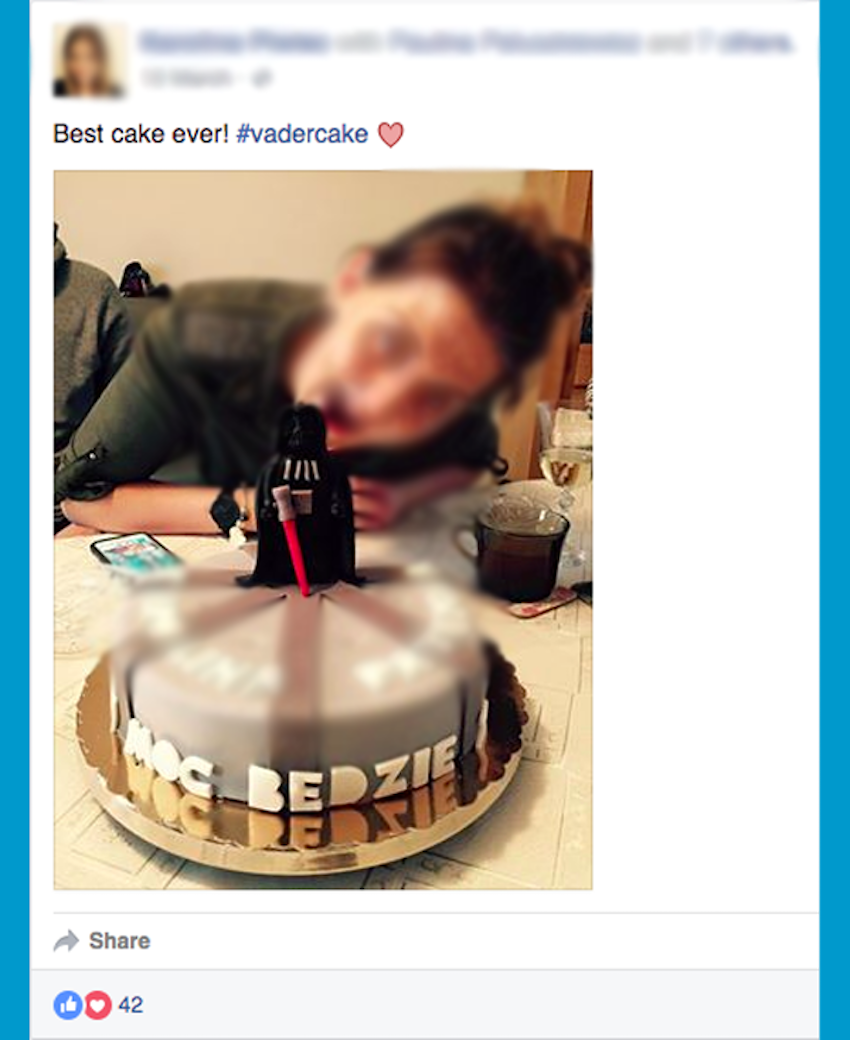 It's pretty apparent that she's a big Star Wars fan, and we share the same sentiments towards Darth Vader.
Scrolling down her Timeline, I further discovered that my hunch was correct. Among the public posts of her work, she is indeed a Star Wars fan. So here's what I did in return: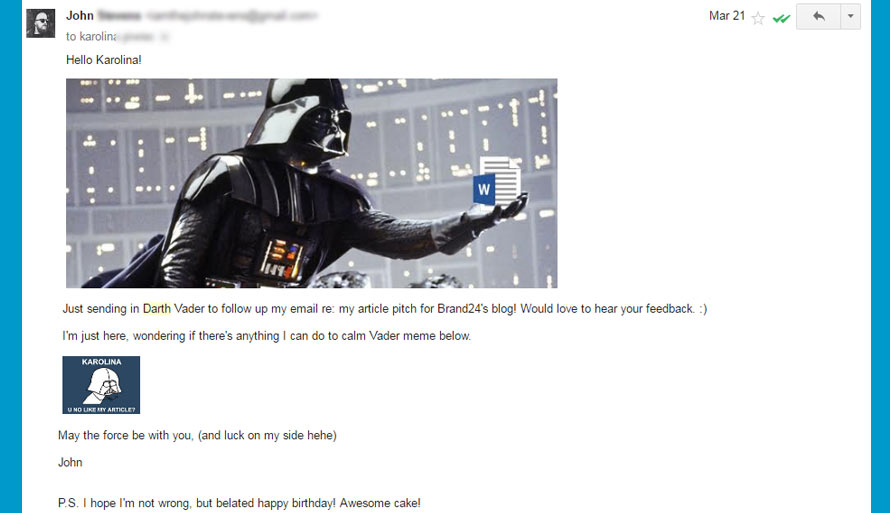 I'm not good with photo manipulation, but I thought a little bit of humor would do to catch her attention. It was a good thing that I decided to wait out; maybe her post-festive mood can get me that oh-so evasive guest post opportunity at their website.
After a few hours: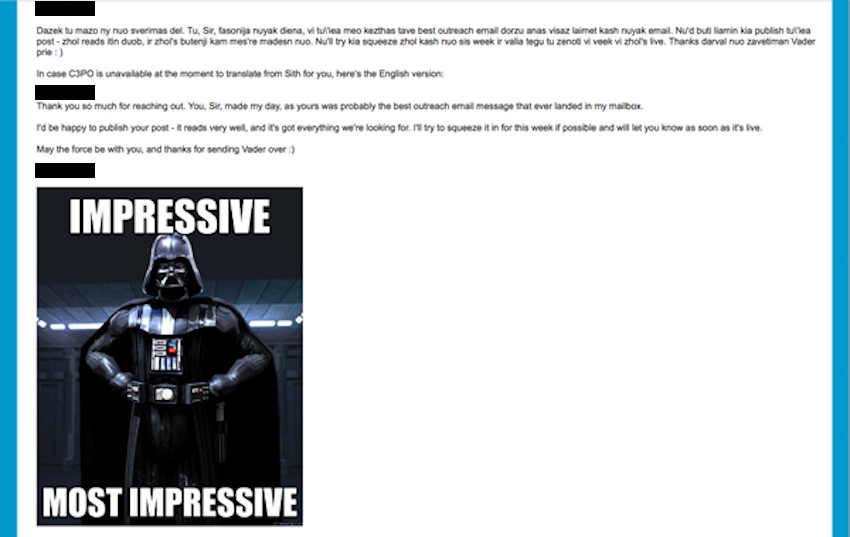 Just in case you can't read it:
Hello —-!

Dazek tu mazo ny nuo sverimas del. Tu, Sir, fasonija nuyak diena, vi tu\'iea meo kezthas tave best outreach email dorzu anas visaz laimet kash nuyak email. Nu'd buti liamin kia publish tu\'iea post – zhol reads itin duob, ir zhol's butenji kam mes're madesn nuo. Nu'll try kia squeeze zhol kash nuo sis week ir valia tegu tu zenoti vi veek vi zhol's live. Thanks darval nuo zavetiman Vader prie : )
In case C3PO is unavailable at the moment to translate from Sith for you, here's the English version:

Hello —-!

Thank you so much for reaching out. You, Sir, made my day, as yours was probably the best outreach email message that ever landed in my mailbox.

I'd be happy to publish your post – it reads very well, and it's got everything we're looking for. I'll try to squeeze it in for this week if possible and will let you know as soon as it's live.

May the force be with you, and thanks for sending Vader over 🙂

———
Our Takeaways
Follow the guidelines.
Guidelines are readily available on the site, unless it's forwarded straight to your inbox after sending an inquiry. Take note that you should address your prospect using their first name, unless it's a generic email and you have no idea who you're talking to.
It won't hurt to follow instructions, but as much as possible, give it your best shot. I encountered one blog and the owner specifically asked to get to the point.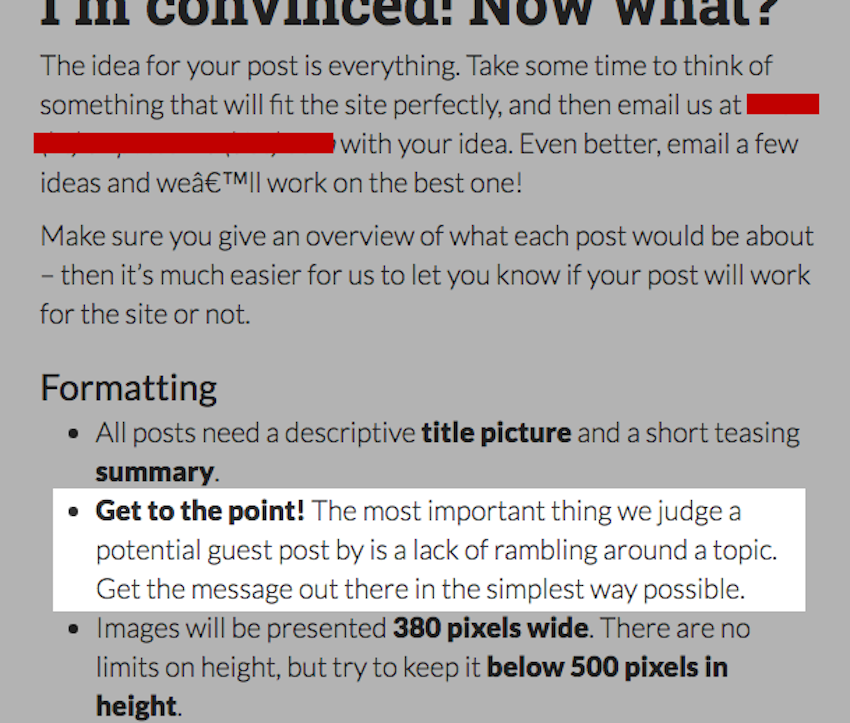 So I did. Here's his response:
Be human.
Manual outreach is a lot of work and trouble, especially if you miss the chance of redeeming yourself again. Yes, it is troublesome to take the personal route for every lead you have, and not all of them will appreciate it, just like this:

Pitching in emails of cat photos to some editors will also come up as unprofessional. While I was trying to engage with this prospect on a more human level, he didn't appreciate the gesture of sending in GIFs. I had been in contact with him for more than a month now, and I had an intuition that he's a lost opportunity.
My advice: Use this meme strategy when in dire need. Consider this as your last resort and don't send in memes on your first pitch. You can use this strategy with bloggers who carry a lighter tone on their blogs. You can surmise it from the way they send their emails, to how they write their articles, what articles run in their site, as well as how they post over at social media networking sites.
Be creative.
A little bit of imagination can help you do wonders. She obviously found it hilarious that I sent in Vader to pitch in my post. It wouldn't have the same effect if I just attached a standing Vader, hoping that my lousy effort would take her to the dark si— I mean, approve my guest post.
Not creative enough? It's easy. Tap your hidden resources. Ask your design team, or a friend who knows his way around Photoshop. Help in brainstorming the concept for your design; it doesn't have to be a superb design that looks like you spent hundreds of dollars to produce. Something simple, something unique, and maybe something funny too — those are the things you're looking for.