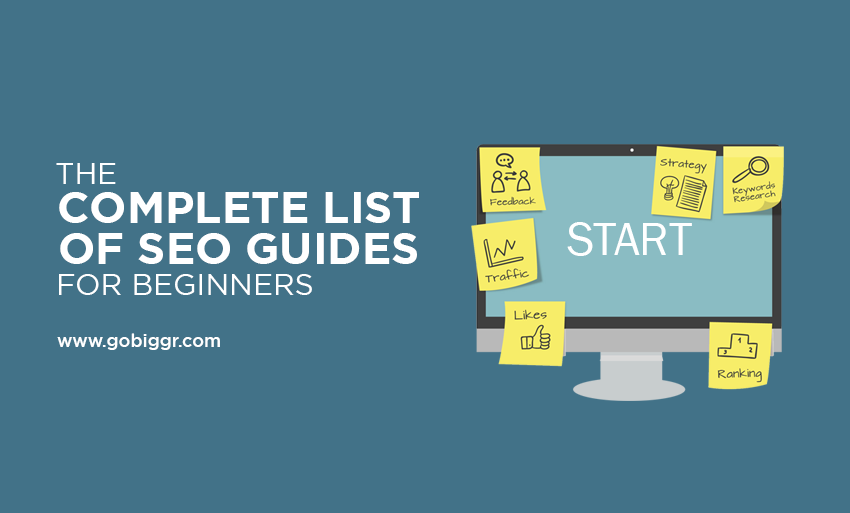 Where to Start? A Complete List of SEO Guides for Beginners
For budding SEO aspirants, there's nowhere else to start other than Googling "beginner's guide to SEO".
After a few seconds, Google will pull up thousands of guides online, with attractive titles "Ultimate Guide to Beginner SEO" and the like. For someone who has little or even no knowledge at all, it can be confusing where and how to start studying SEO. Unfortunately, the best and the worst practices on SEO is all grouped together, and there's no way of distinguishing which to follow or to disregard.
Some tutorials online promise that their techniques can skyrocket your rankings to the first page of the search engine results page almost instantly, without the tedious process that other guides discuss. These bad practices mislead these poor souls and thus deviate them from the true purpose of doing SEO — increasing web visibility.
Recently at GOBIGGR, we oriented our new team members with an SEO 101 session. It's a thorough discussion of how search engines work to deliver the correct, relevant information, down to the basics of optimizing a website to increase its search engine visibility.
Our two-day marathon on everything and anything about SEO isn't enough though; reading is a day-to-day practice in the industry and practice requires work. Even before our SEO 101 training, we asked our newcomers to read on some references to already familiarize themselves with the topic.
In this post, we compiled a list of "beginners guide in SEO" where beginners can kick start their SEO knowledge and set them on the right path.
Let's get on to the list!
1. Beginner's Guide to SEO by Moz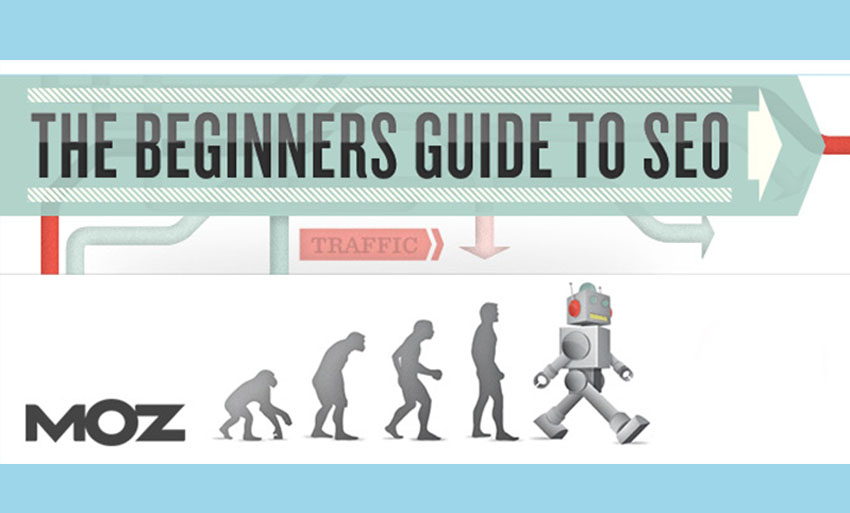 Moz's Beginner's Guide to Search Engine Optimization by Moz is probably the "most beginner friendly" guides on SEO. It has thoroughly discussed how SEO has come about. From understanding how search engines work to a thorough guide on how to do basic search engine optimization, Moz has it covered. Don't be horrified of its 10-chapter length; Moz has added visuals that will help you better understand each topic. It even has a whole chapter dedicated to explaining some of SEO's bad practices. It's an extensive guide for beginners starting to understand what SEO is and how to implement the basics.
It is also available for downloading as a PDF so you can print and study offline, get the PDF file here.
2. SEO Starter Guide by Google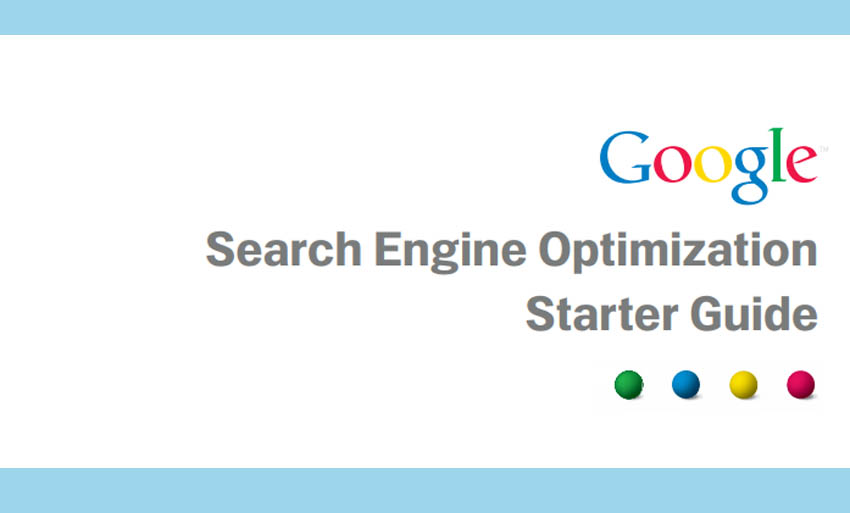 Even if it was published in 2010, Google's SEO starter guide on PDF is still relevant to today's best practices when it comes to SEO. For newbies, there are valuable, related information such as industry jargons added in the footer with its corresponding definition. If you're looking for more information or an in-depth guide on a Google product (Analytics, Search Console, etc.) there are links within the guide, too.
3. The Beginner's Guide to SEO 2016 by Search Engine Journal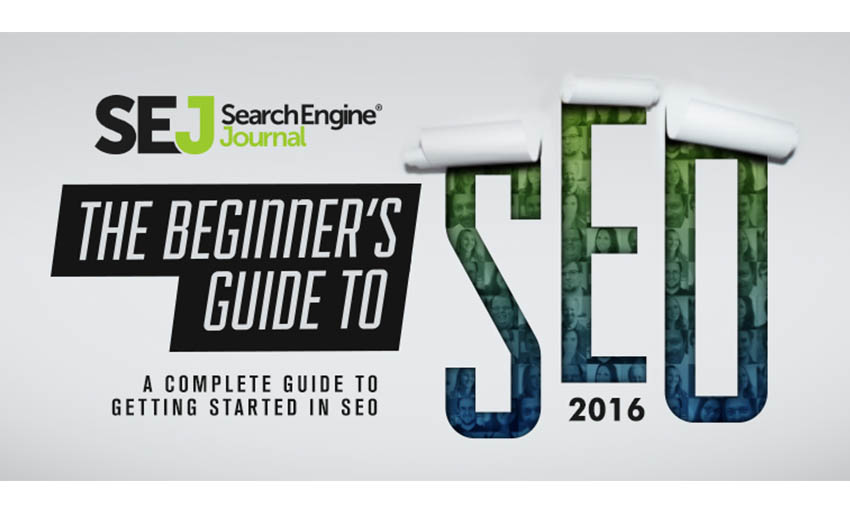 Search Engine Journal takes on a different approach on this Beginner's Guide to SEO 2016. It's a complete guide: from beginner knowledge to advanced tactics, it has all grounds covered. What makes this different from the other guides is its inclusion of social media strategy in the guide. SEO and social has always been considered as two different factions in optimizing a website's visibility online, but it is undeniable that social media is the best medium to leverage your content and to gain traction. Search Engine Journal's guide is divided into 19 chapters, jumping right into the "must-knows", with specific emphasis on the three pillars of SEO, Google algorithm updates, "RankBrain", local SEO, and mobile SEO.
You can also download this as an eBook to read it offline.
4. The Advanced Guide to SEO by Neil Patel and Sujan Patel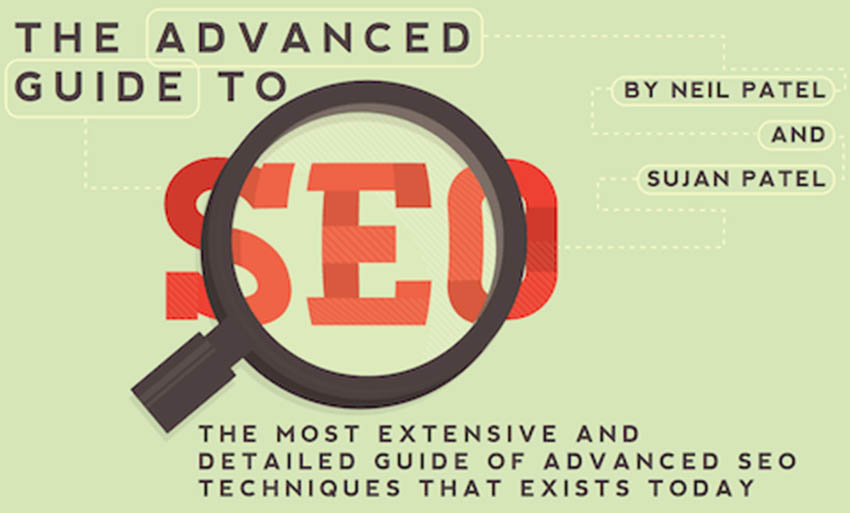 Neil Patel and Sujan Patel created this awesome, in-depth, follow-up guide for those who want to bolster their skills and techniques in SEO. The Advanced Guide to SEO focuses more on the techniques rather than theories. Patel explained that " This resource is piled to the top with tactile, immediately actionable things you can do to your website, to improve rankings, performance, and traffic." It contains "Everything from schema.org to mobile search to link building and site speed." Read on as the Patels go through indexation and accessibility, site speed and performance, new search practices, advanced data research, keyword research, earning links the best way, and taking advantage of search verticals. This guide also tips off its hat to WordPress as the most reliable CMS, with different techniques on how to optimize your WordPress site for SEO.
5. What is SEO / Search Engine Optimization? By Search Engine Land
Unlike the other guides you find online, this is a compendium of Search Engine Land's articles on SEO. What separates Search Engine Land's guide from the rest is their Periodic Table of SEO Success.
The Periodic Table of SEO Success divides various SEO strategies under different factors, arranged under subcategories and how each signal can influence rankings. In 2016, it was reported that Google has over 200+ ranking factors; SEL has made it possible to condense the information to their periodic table.
There are two categories when it comes to optimizing web pages: on-page and off-page. In the Periodic Table of SEO Success, on-page SEO comprises of Content, Architecture, and HTML, while off-page factors include Trust, Links, Personal, and Social. The periodic table has a scoring system that makes it easier to see which factors work together, and which factors are disadvantageous to your SEO campaign.
6. What the heck is SEO? Why Should I Care? By PointBlankSEO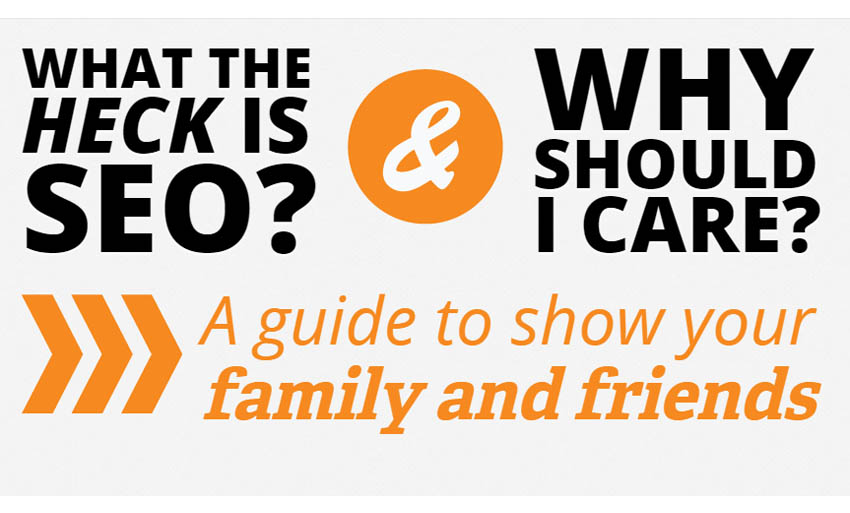 This is the most concise, quick guide to SEO in the list. This especially comes in handy when you need to do a quick presentation or explanation to a client or to someone who doesn't understand what SEO is and what it does.
It discusses the history of search engines, and how search engine optimization was "born". It's like an "SEO in a Nutshell" guide for those who want brush up their knowledge on what is SEO, how SEO works, how to do SEO, some facts on SEO, and a solid tip on nailing search engine optimization.
See "What the Heck is SEO?".
7. Google SEO Tutorial by Hobo Web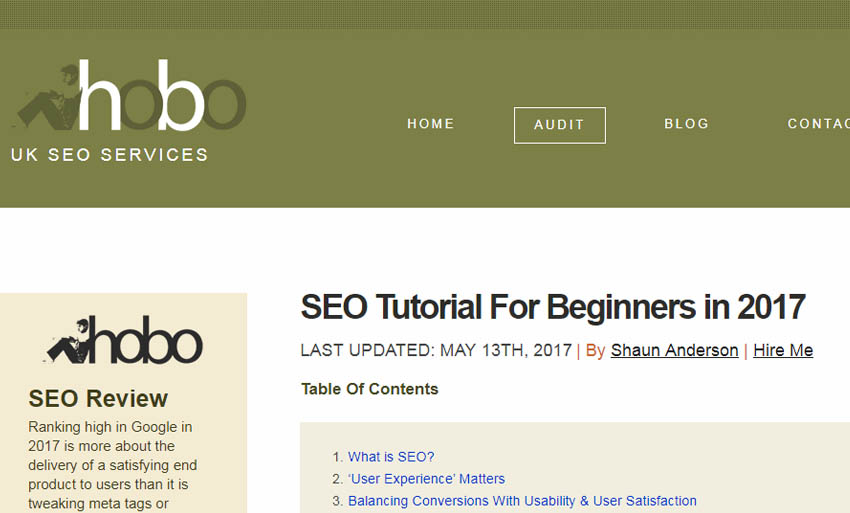 This probably is the most updated SEO guide in the list. Formatted like an expansive "Frequently Asked Questions" page, Hobo Web's Google SEO tutorial contains almost everything you need to know from the basic to the advanced techniques in SEO. Beginners may find it intimidating, as it can be technical for those unfamiliar with some of the industry jargons. However, this guide is informative if you want to know how to format keywords within the content, what programming language Google prefers, etc. It also emphasizes the importance of delivering quality user experience as the core ingredient of a successful SEO campaign. If you want to study offline, Shaun has prepared this as an extensive PDF guide on SEO techniques based on applied knowledge and practical situations from his experience in dealing with a website, no matter how new or old, successful or even penalized.
8. WordPress SEO by WP Beginner
Did you know that 27% of the Internet uses WordPress?
WordPress is undoubtedly the easiest, most versatile CMS preferred by many sites, from beginner to advanced users worldwide. It's also easy to optimize for SEO; WordPress SEO by WP Beginner regularly updates this SEO guide especially for WordPress users.
This guide contains basics on how to manage a WordPress site to increase its search engine visibility, to advanced topics like site speed and security for WordPress sites. It has a thorough, step-by-step guide on implementing the important SEO best practices for WordPress sites like properly using categories and tags in WordPress, internal linking, optimize WordPress comments, nofollowing external links in WordPress, etc. After tackling the basic issues, it also includes tips on how to improve site speed and enhance site security on WordPress.
Did we miss anything big? You can email us your favorite SEO guide at hello@gobiggr.com and we'll include them in our list of SEO guides for beginners. Or you can leave a comment below and share your list if you want 🙂