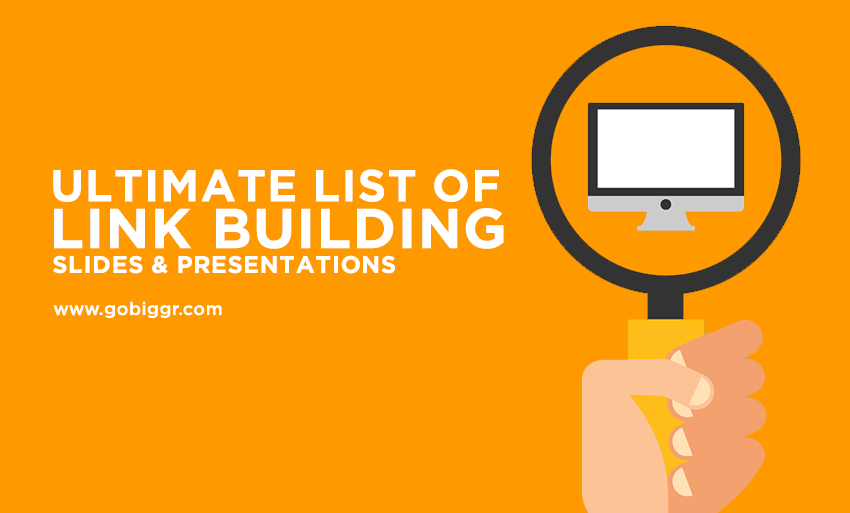 The Ultimate List of Link Building Slides
Are you struggling to find some link building campaign inspiration?
If you are doing SEO and link building and looking for some help resources, you need to check out this amazing mega list of slides that would help you start your campaign on the right step.
1. Link Building by Imitation
First in our list is this ever useful Link Building by Imitation from Ross Hudgens, presented at Link Love London. This presentation is nifty and it reminds us to be crafty at the same time. You don't have to reinvent everything, you just need to find a way how to do it better by copying the steps that your competitors is doing and doing it 10x better to reach its highest potential.
This SlideShare presentation talks you to identifying opportunities and adding value to repurposing the idea of your competition and using it to your own advantage.
2. Link Building's Tipping Point
Second in our list is this link building presentation of Rand Fishkin. Rand shares his critical evaluation of this "big shift" that is happening in link building. The highlight of the slide talks about 5 strategies or paths that link builders should focus on and some hacks that would surely add more to your list of strategies.
3. The New Age of Brand Building: Creative Link Building
Not to miss, is this presentation by Jason Acidre "Kaiser The Sage" presented at Marketing Festival at the Czech Republic. It covers today's link building strategies like influencer marketing, broken link building, and conversive marketing.
4. Enterprise SEO Link Strategies for Busy Marketers
Fourth in our list is this link strategies slides of Wil Reynold from Seer Interactive. This link building slide talks you to a process that helps you get links without the necessity to beg your client for a new asset.
Nowadays, people are clamoring about getting a great content and pitching them to bloggers and linkers. But with this slide, Wil teaches us ways on how to build link without asking a budget for content. Even though that the slide is made at 2013, many of the strategies shown in the slides are still useful.
5. Link Building Bootcamp (SMX 2015)
If you want to get to the basics of link building (At least in the new age), then this deck of Debra Mastaler is a must read.

6. SEO & Link Building 2015: Things You Don't Want To Hear
If you are sick of hearing "build a content" then this presentation is for you. Ian Laurie, Portent CEO & Founder presented this during a PageOnePower webinar. It talks about two of the simplest things SEO's and link builders forget – website performance and link recovery.

7. Why Imagination in Link Earning is More Important than Link Building Knowledge
If you are looking for a presentation in link earning. Then this deck by Yiğit Konur, founder of SEOzeo from Istanbul, Turkey (Presented at SEMDays 2015) will surely get you going. The deck has two parts – 3 things to avoid and 7 habits of highly effective link earners.

8. Building Links in 2016 (Mozcon)
This deck of Kristy Hulse of ManyMinds is nifty and witty. It's a link building strategy that involves persuasion, data, and collaboration. It's not your usual presentation, she went over the process she made and showed some outreach emails that she sent to make the strategy possible.

Do you know a link building slide that is worthy to be included in our list? Leave a comment and we'll make sure to review it and include it on our list.